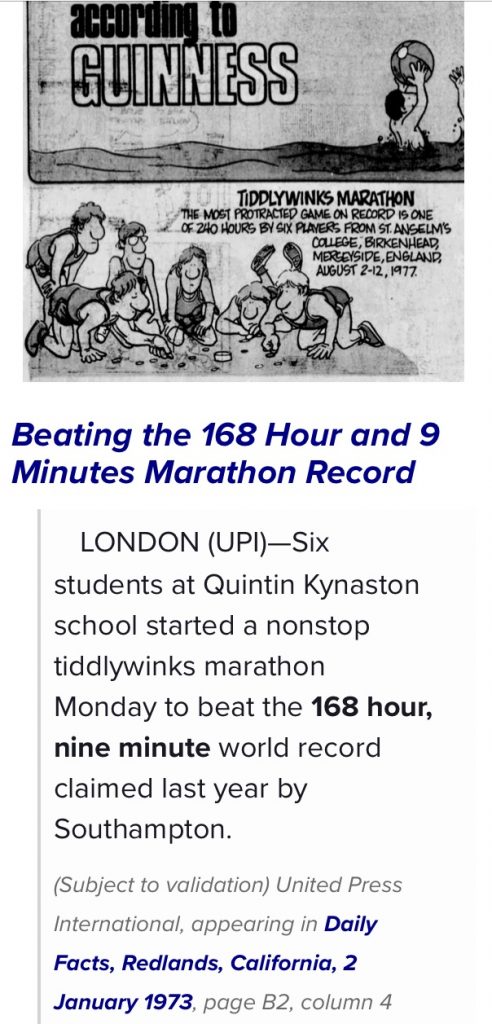 Hi
Sorry to hear about the reunion, by rightly enviable.
Just catching up old QK history. I hope you can find a place for this? I was one of the six mentioned. Sorry memory a bit weak but there's was Chris Robinson, Simon Poltawski, he punctured a lunge in the the last six hour stint ! That's dedication for you.
Ray Stevens ?
We did it six hours on, six hours off, played in pairs, varying the players to suit. Contacted by American Radio, so thus the note in the paper below. I think we held the record for six years, before Merseyside University took it up to 240 hours.
Also have a piece about Rugby Sevens, will send separately.
VBW,
Be Safe,
Del James, 26/05/2020 20:35