See the annual School Magazine summary descriptions for visits and trips included for that year then click on the related magazine for the full reports.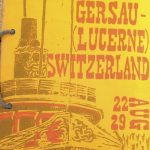 Swiss/Italian Trip (1963)
School trip: week one Switzerland, Gersau (Lucerne) and week two Italy (Lavagna) – all the details in the information booklet with student and teacher names. Remember to view the trip images in the School Trips & Activities photo gallery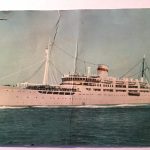 Baltic Cruise (April 1968)
The ship, renamed Baltika in 1957 (built in 1940 as the Vyasheslav Molotov) sailed from Tilbury and visited: Copenhagen, Denmark; Riga, Latvia; Goteborg (now Gotherburg), Sweden; and Oslo, Norway.
Read the 1969 school Magazine – review by M. Lock and Graham Haynes.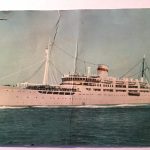 Baltic Cruise (May 1969)
The second 10-day Baltic Cruise, again on the Baltika. Routing: Copenhagen, Denmark; Helsinki, Finland; Leningrad, USSR (a.k.a.: Russia!); and Stockholm, Sweden. Parents paid £47-10s (a few weeks post trip a teacher visited our homes returning an overpayment of c. £2). Others schools present included Chichester Girl's Grammar, Costons Girls (Greenford), ? (Aveley, Kent), ? West Country girl's school.
More T.S. BALTIKA DETAILS & PHOTOS HERE If you've memories or material relating to either Baltic cruise then please contact us here.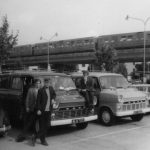 John Kennedy (Kynaston School 1961-1967) Trips
Kynaston School Swiss/Italian Trip (1963) – (more in the Kynaston photo gallery here) Kynaston Sweden Trip (Summer 1966), coming home via East & W. Germany. Norfolk Broads (1967) ind. trip with Kynaston School friends. Sweden Trip (1969) ind. trip with Kynaston School friends. Note: Links open pdf – click on images to expand.
School Trips & Activities Photo Gallery